December 02, 2008
Sucrets ICE now available for sore throat pain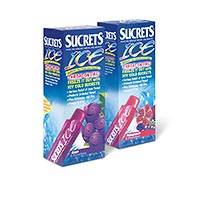 Insight Pharmaceuticals has added Sucrets ICE, a fruit-flavored, freezable lozenge to its Sucrets line-up of throat care products. Sucrets ICE lozenges are formulated with menthol and pectin to relieve sore throat pain in patients ≥3 years of age.
Sucrets ICE is available as six single-use, ready-to-freeze pouches in both grape and pomegranate flavors.
For more information call (800) 344-7239 or visit www.sucrets.com.