June 12, 2015
Significant Improvement in Plaque Psoriasis Seen With Cosentyx
Novartis announced results from two clinical trials on the efficacy of Costentyx (secukinumab) for the treatment of plaque psoriasis of the palms, soles, and nails in adult patients. The data were presented at the 23rd World Congress of Dermatology (WCD) in Vancouver, Canada.
In the GESTURE study, 205 patients with moderate-to-severe palmoplantar psoriasis were randomized to receive Costentyx or placebo over a 132-week treatment period. Costentyx 300mg was superior to placebo at Week 16 in achieving clear or almost clear palms and soles, assessed using the Palmoplantar Investigator's Global Assessment (33.3% vs. 1.5%; P<0.0001).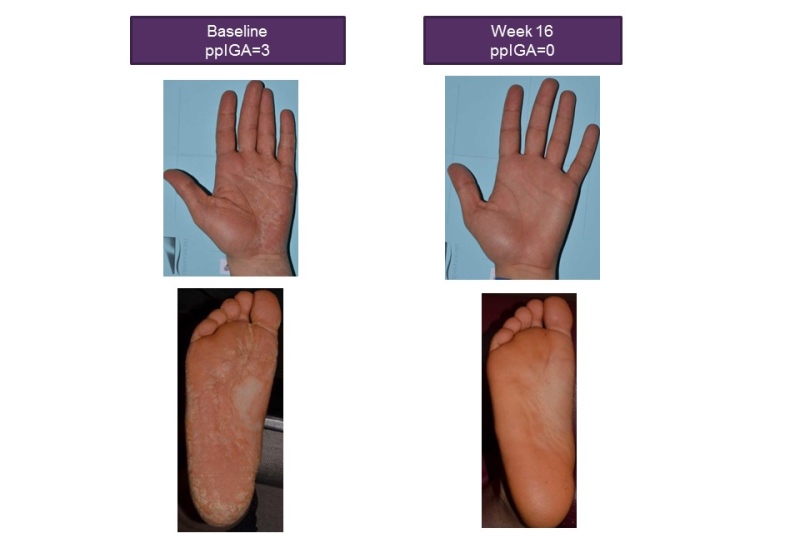 The TRANSFIGURE study of 198 patients with significant nail psoriasis showed that Costentyx was superior to placebo at Week 16 in mean improvement (decrease) in the Nail Psoriasis Severity Index (NAPSI) compared to baseline (-45.3% vs. -10.8%; P<0.0001) .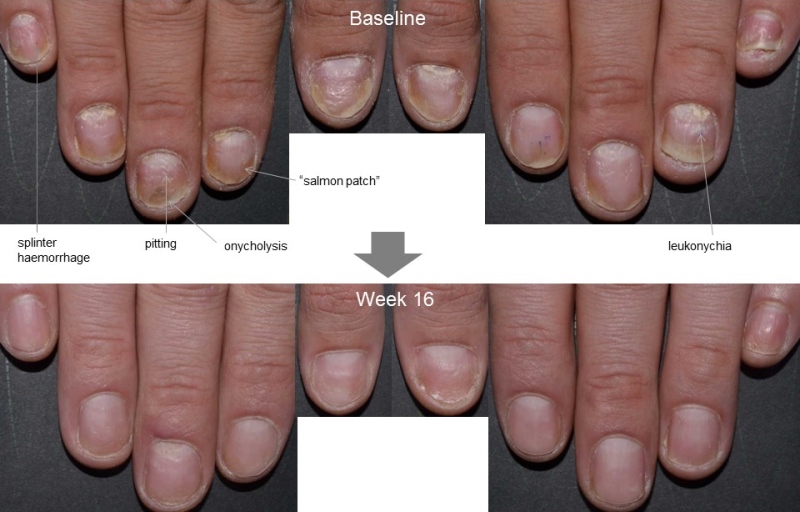 Cosentyx is a human monoclonal antibody (mAb) that selectively binds to interleukin-17A (IL-17A) and inhibits its interaction with the IL-17 receptor. It is the first IL-17A inhibitor approved by the Food and Drug Administration (FDA) for the treatment of moderate-to-severe plaque psoriasis in adults who are candidates for systemic therapy or phototherapy.
For more information visit Cosentyx.com.