December 01, 2009
Lactinol Hx moisturizing cream available OTC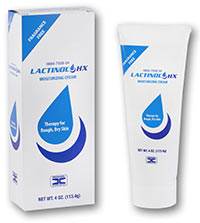 LACTINOL HX Moisturizing Cream by Pedinol Pharmacal

PEDiNOL Pharmacal announced that it has launched Lactinol HX, a new formulation of Lactinol brand moisturizers. Lactinol HX contains lactic acid to increase skin water content, debride dead skin cells, and promote complete skin health.

Lactinol HX is available over-the-counter.

For more information call (800) 733-4665 or visit www.pedinol.com.