March 16, 2009
Edluar approved for insomnia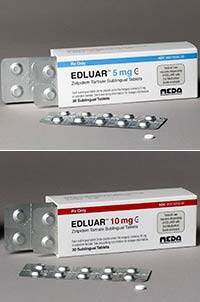 The FDA has approved Orexo's Edluar (zolpidem, [formerly known as Sublinox]), an imidazopyridine hypnotic, for the short-term treatment of insomnia characterized by difficulties with sleep initiation. Edluar will be available as a sublingual tablet in 5mg and 10mg strengths.

Edluar is expected to be available by Orexo's partner Meda during the 2nd half of 2009.

For more information call (732) 564-2200 or visit www.medpointepharma.com.