March 07, 2017
Predictors of Critical Limb Ischemia Readmission ID'd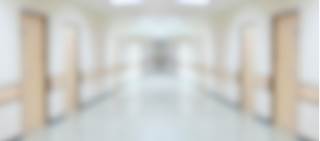 HealthDay News — For patients with critical limb ischemia (CLI), readmission is high, with most readmissions unplanned, according to a study published online March 6 in the Journal of the American College of Cardiology. The research will also be presented at the upcoming annual meeting of the American College of Cardiology, to be held from March 17 to 19 in Washington, D.C.
Shikhar Agarwal, MD, MPH, from the Geisinger Medical Center in Danville, PA, and colleagues analyzed data for all adult hospitalizations with a diagnosis code for CLI from State Inpatient Databases from Florida (2009 to 2013), New York (2010 to 2013), and California (2009 to 2011). A total of 695,782 admissions from 212,241 patients were analyzed, of which 284,189 were primary CLI admissions.
The researchers found that at 30 days and six months the all-cause readmission rates were 27.1 and 56.6%, respectively. Most readmissions were unplanned; at 30 days and six months, unplanned readmission rates were 23.6 and 47.7%, respectively. Age, female gender, black/Hispanic race, prior amputation, Charlson comorbidity index, and need for home health care or rehabilitation facility on discharge were predictors of six-month unplanned readmissions. Readmission was least likely for patients covered by private insurance versus Medicaid/no insurance and Medicare populations. Length of stay during index hospitalizations was significantly associated with the likelihood of six-month unplanned readmission (odds ratio, 2.39).
"Several demographic, clinical, and socioeconomic factors play important roles in predicting readmissions," the authors write.
Abstract/Full Text (subscription or payment may be required)
Editorial (subscription or payment may be required)
More Information