November 10, 2017
Breast Cancer Recurrences Steady After Therapy Cessation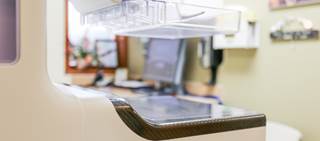 HealthDay News — When adjuvant endocrine therapy for estrogen receptor-positive breast cancer is stopped after 5 years, recurrences occur at a steady rate into the future, according to a meta-analysis published online November 8 in the New England Journal of Medicine.
Hongchao Pan, PhD, from the University of Oxford in the United Kingdom, and colleagues conducted a meta-analysis of 88 trials involving 62,923 women with estrogen receptor-positive breast cancer who were disease-free after 5 years of endocrine therapy.
The researchers found that from 5 to 20 years, breast cancer recurrences occurred at a steady rate. There was a strong correlation for the risk of distant recurrence with the original tumor diameter and nodal (TN) status. The risk of distant recurrence was 13, 20, and 34%, respectively, among patients with stage T1 disease with no nodal involvement (T1N0), with one to three nodes involved (T1N1-3), and with 4 to 9 nodes involved (T1N4-9). For patients with stage T2 disease, the risks were 19, 26, and 41% for T2N0, T2N1-3, and T2N4-9, respectively. There was a similar correlation between the risk of death from breast cancer and TN status. For patients with T1N0 disease, the absolute risk of distant recurrence between 5 and 20 years was 10, 13, and 17% for low-, moderate-, and high-grade disease, respectively.
"The risk of distant recurrence was strongly correlated with the original TN status, with risks ranging from 10 to 41 percent, depending on TN status and tumor grade," the authors write.
Several authors disclosed financial ties to pharmaceutical companies.
Abstract/Full Text (subscription or payment may be required)