July 12, 2016
Concussion Rates Have Risen Drastically Among American Youths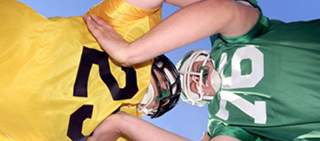 HealthDay News — Concussion rates are rising sharply among US children and teens, according to a study presented at the annual meeting of the American Orthopaedic Society for Sports Medicine, held from July 7 to 10 in Colorado Springs, Colorado.
Alan Zhang, MD, of the University of California, San Francisco, and colleagues used records from more than 8.8 million people in 1 large health insurance plan. The investigators found that 43,884 were diagnosed with a concussion between 2007 and 2014.
Overall, 10- to 19-year-olds accounted for one-third of those diagnoses. Older teens sustained concussions at a rate of 16.5 for every 1,000 patients; that figure was 10.5 per 1,000 among 10- to 14-year-olds. Children in those age groups also showed the biggest increase in concussion diagnoses over time. While the rate rose 160% across all age groups, it rose 243% among 10- to 14-year-olds, and 187% among older teenagers.
"The rates at which concussions are rising may in part be due to the rise in youth sports participation and also better diagnostic skills/training for coaches and sports medicine professionals," Zhang said in a news release from the American Orthopaedic Society for Sports Medicine. "This trend is alarming, however, and the youth population should definitely be prioritized for ongoing work in concussion diagnosis, education, treatment, and prevention."