April 07, 2016
Can Rectal Indomethacin Prevent Post-ERCP Pancreatitis?
This article originally appeared
here.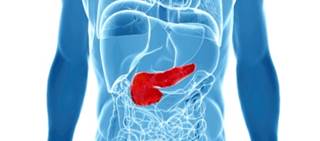 (HealthDay News) — For patients undergoing endoscopic retrograde cholangiopancreatography (ERCP), rectal indomethacin does not prevent the development of post-ERCP pancreatitis (PEP), according to a study published in the April issue of Gastroenterology.
John M. Levenick, MD, from the Penn State Hershey Medical Center, and colleagues conducted a prospective trial of 449 patients undergoing ERCP (about 70% at average risk for PEP). Patients were randomized to a single dose of rectal indomethacin or a placebo suppository (223 and 226 patients, respectively). Patients were followed for the primary outcome of the development of PEP.
The researchers found that 7.2 and 4.9% of patients in the indomethacin and placebo groups, respectively, developed PEP (P=0.33). Between the groups, complications and the severity of PEP were similar. The study was stopped early owing to futility per a priori protocol guidelines.
"In a randomized controlled study of consecutive patients undergoing ERCP, rectal indomethacin did not prevent post-ERCP pancreatitis," the authors write.