February 16, 2010
Bayer's A1CNow SELFCHECK meter available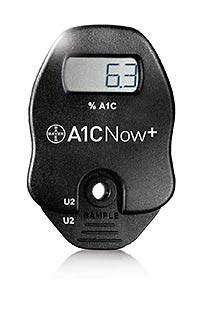 A1CNow SELFCHECK meter by Bayer

Bayer's A1CNow SELFCHECK, an HbA1c system for at-home use, is now available. The A1CNow SELFCHECK meter produces results in five minutes and enables patients to more closely watch their HbA1c level between doctor visits. A1CNow SELFCHECK is not intended to replace healthcare provider-administered HbA1c tests or routine blood glucose testing.

For more information call (800) 248-2637 or visit www.A1CNOWSELFCHECK.com.