September 02, 2014
Low-Carb or Low-Fat Diet for Heart Health?
the MPR take:
Low-carbohydrate diets can help with weight loss, but how do they compare to low-fat diets for a reduction in cardiovascular risk factors? In a randomized, parallel-group trial of 148 men and women without clinical cardiovascular disease and diabetes, patients were randomized to a low-carbohydrate (<40g/day) or low-fat (<30% of daily energy intake from total fat [<7% saturated fat]) diet. Dietary counseling at regular intervals throughout the trial was included for both groups. After 12 months, patients in the low-carbohydrate group had a greater reduction in weight, fat mass, ratio of total-high density lipoprotein (HDL) cholesterol and triglyceride level, and increase in HDL cholesterol level vs. those on the low-fat diet. Although the low-carbohydrate group consumed more than 40% of their daily calories from fat, they also ate a greater portion of fiber and protein that can create a feeling of satiety. The authors suggest reducing carbohydrates while adding fruits, vegetables, and healthy fats for a heart-healthy diet.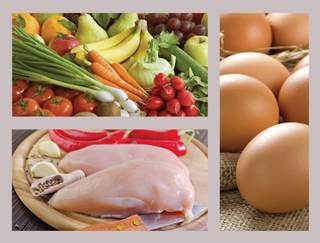 Background: Low-carbohydrate diets are popular for weight loss, but their cardiovascular effects have not been well-studied, particularly in diverse populations. Objective:To examine the effects of a low-carbohydrate diet compared with a low-fat diet on body weight and cardiovascular risk factors. (ClinicalTrials.gov: NCT00609271) Setting:A large academic medical center.
READ FULL ARTICLE
From Annals