June 13, 2013
Is Bad Skin Driving Some Patients to Suicide?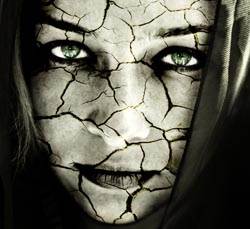 The incidence of psychiatric disorders among dermatology patients is high, with estimates ranging between 30 to 40 percent.1 Psychiatric conditions include depression, anxiety, obsessive compulsive disorder (OCD), post traumatic stress disorder (PTSD), body dysmorphic disorder (BDD), and sometimes dissociative amnesia.2
The relationship between dermatological and psychiatric disorders is complex, but the most widely accepted classification distinguishes between three types of "psychocutaneous disorders," which increase suicide risk in affected patients:3
Dermatosis of primary psychological/psychiatric nature, responsible for self-induced dermatologic disorders (eg, trichotillomania)
Dermatosis of multifactorial basis (eg, psoriasis, atopic dermatitis, acne), the course of which is subject to emotional influences
Psychiatric disorders secondary to serious or disfiguring dermatosis (eg, adjustment disorders with depression or anxiety in conditions such as alopecia areata or vitiligo)
The connection between skin and psychiatric disorders has only recently begun to garner research attention, as dermatologic conditions have been popularly regarded as a relatively benign, in terms of mortality risk. In their article "Suicide Risk in Skin Disorders,"4 Picardi and colleagues review the risk and management of suicidality in patients with dermatologic conditions.
What Increases Risk?
Studies comparing dermatologic diseases to each other have yielded mixed results in terms of which disease (psoriasis, atopic dermatitis, acne vulgaris, and urticaria) carries the highest risk. Several studies have found psoriasis to carry the highest risk of suicidal ideation, compared to acne, alopecia areata, atopic dermatitis, eczema, and urticaria, but acne also is associated with suicide attempts, which "underscore the danger inherent in neglecting psychosocial aspects... especially in those suffering from the disease after adolescence."
Isotretinoin, an agent used to treat cystic acne, carries a documented risk factor for suicidality,5 but the authors note that the disorder itself carries an independent risk for suicidality.
Most studies have found that higher suicide risk is mediated by concerns of appearance and embarrassment, though some suggested a significant role of impaired quality of life (QOL) as an important mediating factor. This includes changes in body image (eg, skin lesions on exposed body parts) and difficulties in interpersonal relationships and impaired daily activities. In general, clinical disease severity is less associated psychological distress than is the impact of skin disease on QOL and social relationships.
Additional risk factors include male gender, marital status (unmarried, widowed, or divorced), age (adolescent and young adult, and geriatric), personal or family history of mood disorders or other severe psychiatric illness, history of childhood abuse, current or past alcohol abuse, family history of suicide, suicidal ideation, feelings of hopelessness, impulsivity, aggression, severe or chronic physical illness, recent bereavement, lack of social support, unemployment, and access to firearms or other lethal means.
Assessment and Treatment of Suicide Risk
The authors outline an array of assessment tools for potentially suicidal patients in dermatology practice, including the use of brief depression screening questionnaires that have been validated in dermatologic settings (eg, the PHQ-9)6 and a general evaluation of suicidality usable in any setting (eg, the evaluation laid out in the American Psychiatric Guidelines for Assessment of Patients with Suicidal Behaviors).7 A companion article by Gupta and Gupta2 provides an algorithm for assessing depression that is specific to patients with dermatologic disorders.
For treating suicidality, Picardi et al recommend psychotropic medications with known antidepressive and antisuicidal benefits, such as antidepressants and lithium. However, lithium is known to carry dermatologic side effects,8 so it may be necessary to use anticonvulsants or antipsychotics as an alternative in patients who cannot tolerate lithium.
Conclusion
Presence of psychosocial stressors and psychological disorders add significantly to the morbidity associated with dermatologic conditions, necessitating a biopsychosocial approach.1 Picardi and colleagues advise close collaboration between psychiatrists and dermatologists in the evaluation and treatment of dermatologic patients at risk for suicide.
References
1. Ghosh S, Behere RV, Sharma PSVN, Sreejayan K. Psychiatricevaluation in dermatology: an overview. IndianJ Dermatol. 2013;58(1):39-43.
2. Gupta MA, Gupta AK. A practical approach to the assessment of psychosocial and psychiatric comorbidity in the dermatology patient.Clin Dermatol. 2013;31(1):57-61.
3. Koo JY, Lee CS. General approach to evaluating psycho-dermatological disorders. In: Koo JY, Lee CS, editors. Psychocutaneous Medicine. New York, NY: Marcel Dekker Inc., 2003, pp1-29.
4. Picardi A, Lega I, Tarolla E. Suicide risk in skin disorders. Clin Dermatol. 2013;31(1):47-56.
5. United States Food and Drug Administration. Information for Healthcare Professionals: Isotretinoin (marketed as Accutane). Available at: http://www.fda.gov/Drugs/DrugSafety/PostmarketDrugSafetyInformationforPatientsandProviders/DrugSafetyInformationforHeathcareProfessionals/ucm085227.htm. Accessed: February 28, 2013.
6. Picardi A, Adler DA, Abeni D, et al. Screening for depressive disorders in patients with skin diseases: a comparison of three screeners. Acta Derm Venereol.2005;85(5):414-419.
7. American Psychiatric Association. Assessment of Patients With Suicidal Behaviors. Available at: http://ajp.psychiatryonline.org/content.aspx?bookid=28§ionid=1673396. Accessed: February 28, 2013.
8. Yeung CK, Chan HH. Cutaneous adverse effects of lithium:epidemiology and management. Am ClinDermatol. 2004;5(1):3-8.