June 05, 2013
Caffeine Withdrawal Syndrome - An Official Diagnosis?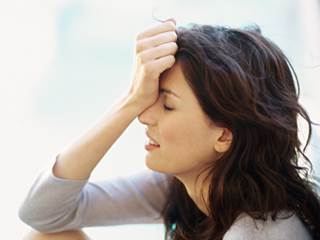 The newest edition of the American Psychiatric Association's Diagnostic and Statistical Manual of Mental Disorders (DSM-5) now includes an entry called "caffeine withdrawal."

Both the DSM-IV and the new DSM-5 contain the category Caffeine-related disorders, however the new edition includes caffeine withdrawal as a consequence of caffeine intoxication. Symptoms of caffeine withdrawal include fatigue, headache, depressed mood and difficulty focusing.

POLL: Should 'Caffeine Withdrawal Syndrome' Be in DSM-5? Vote Now!

The decision to include caffeine withdrawal syndrome has been met with some controversy since some view the disorder as being transitory. Once a person stops consuming caffeine the symptoms are usually short-lived. However, DSM-5 work-group members have relayed that enough data supports this syndrome and that it is important that mental health professionals be aware of it.

Charles O'Brien, MD, PhD, Chair of the Substance-Related Disorders Work Group reported, "In normal humans, after 2 or 3 cups of coffee even under double-blind conditions where people are given a placebo […] this shows a definite withdrawal." Dr. O'Brien added that it isn't clear whether caffeine withdrawal syndrome is clinically significant or not so it has been "placed in Section III to stimulate further research."

Caffeine is a mild stimulant that is commonly found in beverages such as coffee and soda. In May 2013, the FDA announced that it will investigate the safety of caffeine in food products, especially the impact on children and adolescents.

Currently, the FDA has cited 400mg caffeine per day (about 4–5 cups of coffee) as an amount not generally associated with negative effects in healthy adults.

The FDA wants to determine the safe level of total caffeine consumption, and better identify the consequences of all the caffeinated products in the food supply, to consumers who may be at risk from caffeine overconsumption.

For more information call (707) 907-7300 or visit www.dsm5.org/Pages/RecentUpdates.aspx.



Vote Now in Our Instant Poll: